When considering options for family holidays, it's a savvy parent who knows that the little ones are happiest when they're engaged in simple seaside pleasures – fishing net in one hand, ice cream in the other (OK, smothered around the face) and toes-a-hoppin' in the sea, what could be better than sunny seaside surroundings? What the grown-ups also need to know is that on top of all that, Retreat to Fowey's luxury family property – No.5 Old Station Master's House – has just about every conceivable added-extra up its sleeve to make this holiday in Cornwall the most memorable family-stay yet.
Take a look inside No 5 The Old Station Master's: your boutique holiday base in Fowey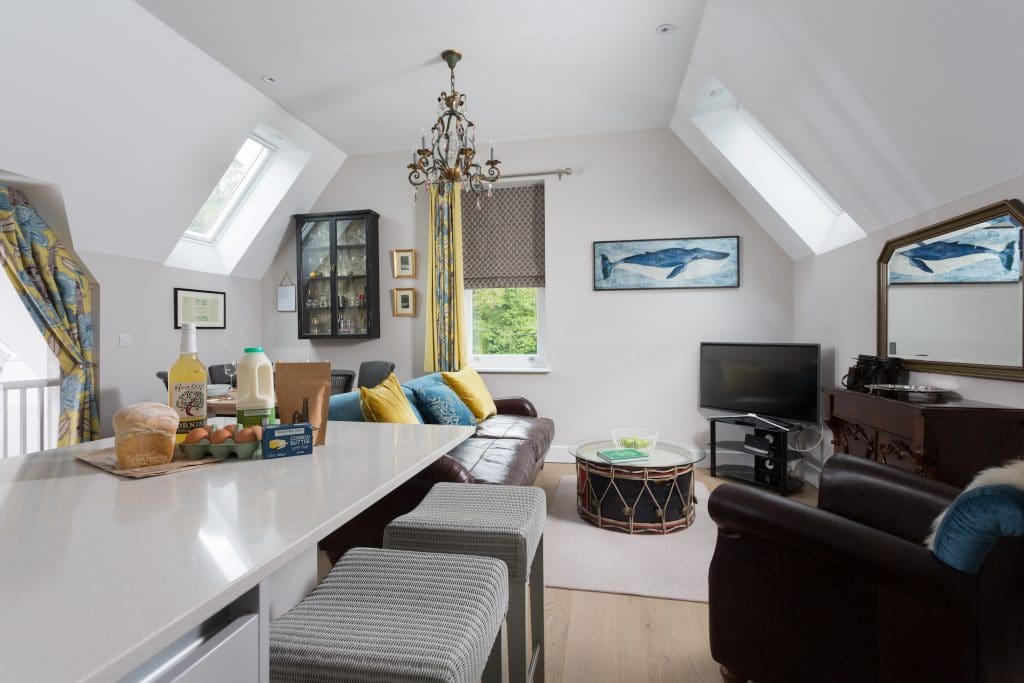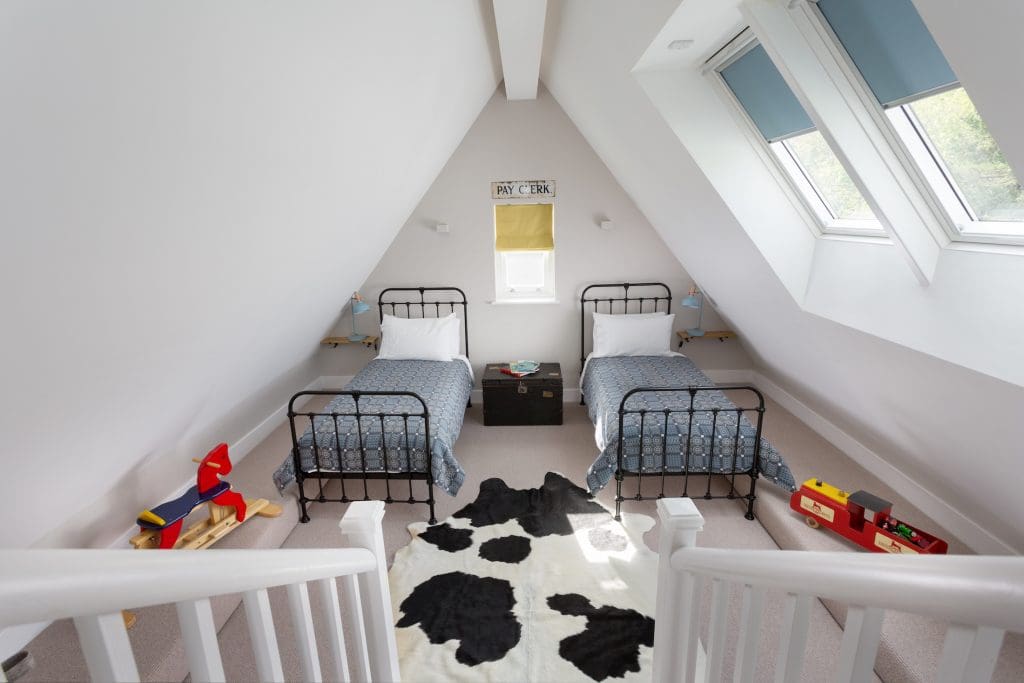 Only a five-minute walk from town (and that's a flat walk too – thankfully there'll be no dragging-tired toddlers up Fowey's über-steep slopes here), luxury holiday cottage No.5 has an enviable edge in that it's a brand-new conversion in an old heritage site – Fowey's old railway house. Aha! So that explains the toy trains in the children's snug bedroom – a gorgeously cosy den where the kids will play to their hearts' content before snuggling up with blankets and books later on. Sleeping four, and open plan, the whole apartment oozes contemporary Cornwall chic with its neutral tones, splashes of colour and velvety soft furnishings.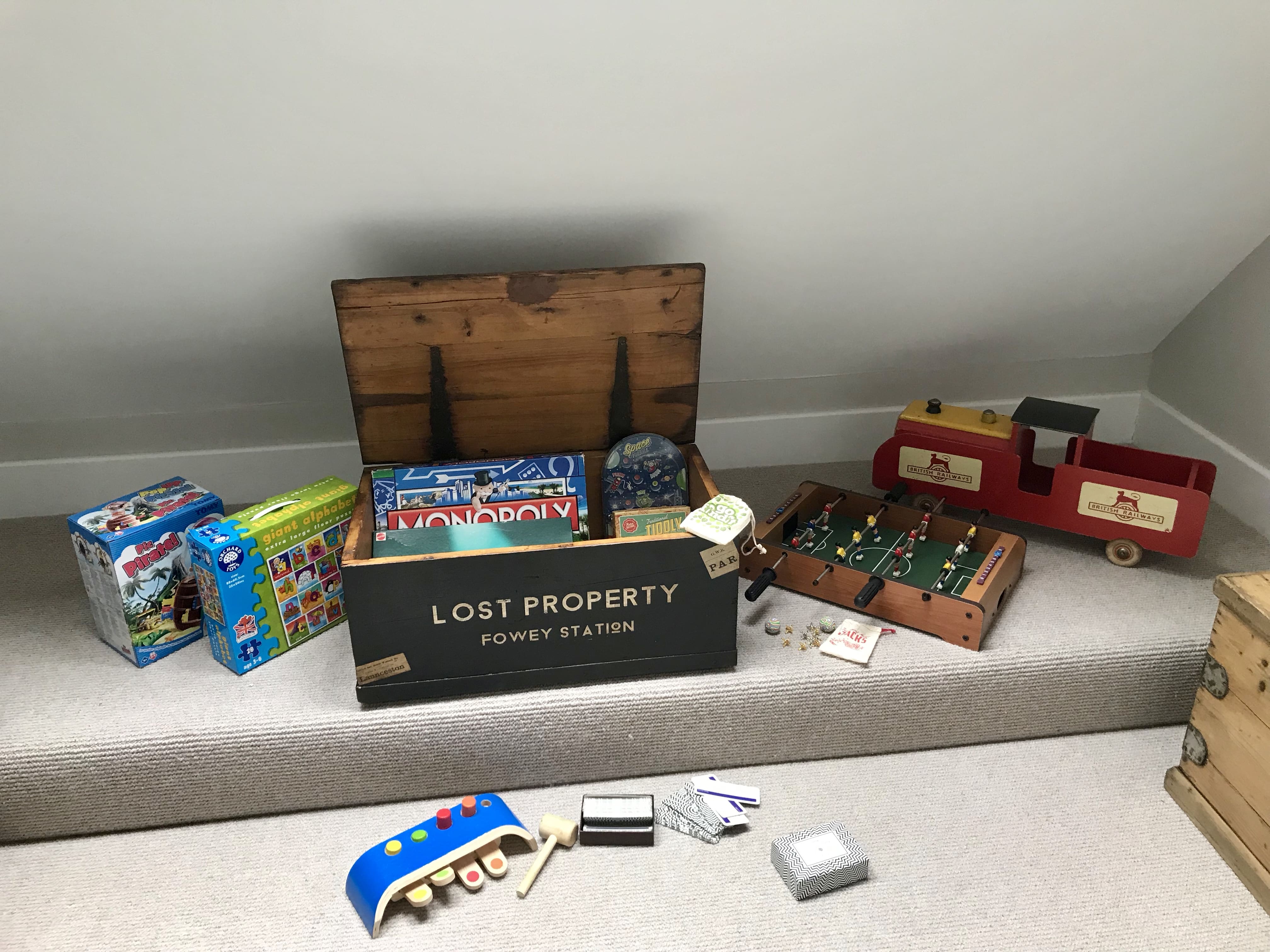 No. 5's indulgent added extras
There are also added extras you won't find at other cottages: access to the swimming and spa facilities at nearby Fowey Hall https://www.foweyhallhotel.co.uk/sp (a Luxury Family Hotel), use of all your essential beach clobber (crabbing lines, picnic rugs, beach balls et al) and the ultimate crowd-pleaser: freshly baked scones and jam on arrival (it's jam first down here, for the record!)
Things to do with children in Cornwall's fabulous Fowey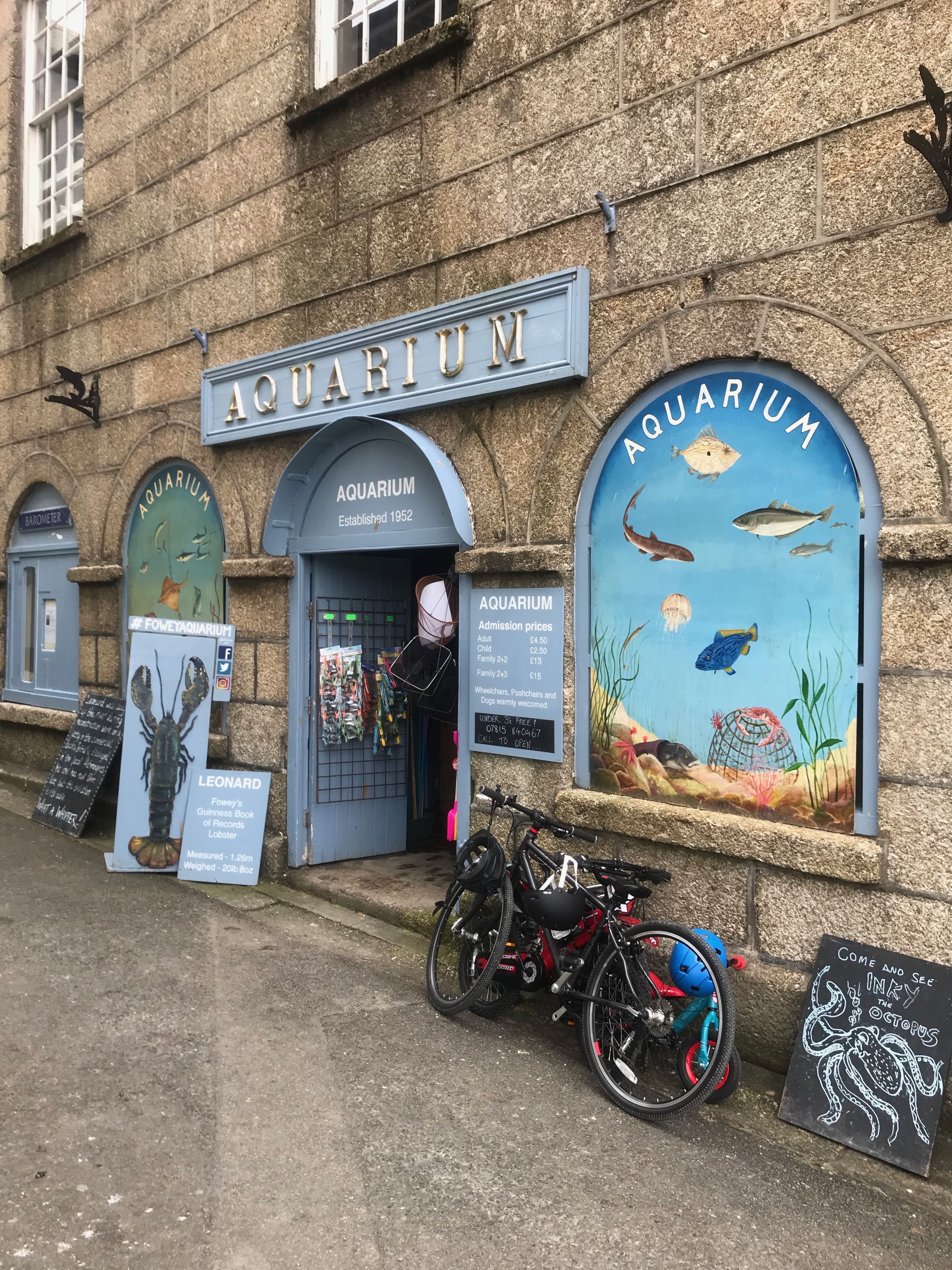 Like a natural playground for kids, Fowey on Cornwall's tranquil south coast offers endless scope to fire a child's imagination: Readymoney's pontoon becomes the child's desert island (smooth sea glass its twinkling treasure), seaweed on the slipway becomes a mermaid's hair, and why be a mere passenger on the Polruan ferry when you can play captain of the ship?
Back on dry land, children can take a journey to the bottom of the ocean in Fowey's charming old-school aquarium http://www.foweyaquarium.co.uk/ (check out Leonard the record-breaking lobster) and of course, it won't be long before the kids are angling – pun intended – for ice cream. Nip around the corner for a Lazy Jack's (you know what they say – where there's a queue, there's a clue) or hot-foot it over to Readymoney Beach Shop https://www.readymoneybeachshop.com/ for their bestselling ice cream 'The Shipwreck': vanilla crowned with salted caramel sauce and honeycomb chunks.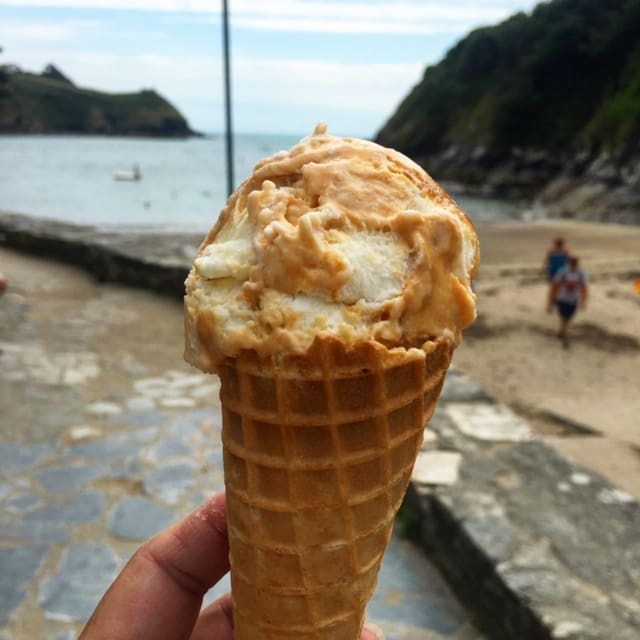 The beach shop, as it happens, could also be the best place for the children to part with their precious holiday coinage; pocket money buys include the classic plastic spade, the giant metal spade (separates the men from the boys) and the essential fridge magnet, your only dilemma the ice cream one or the pasty one… Decisions, decisions.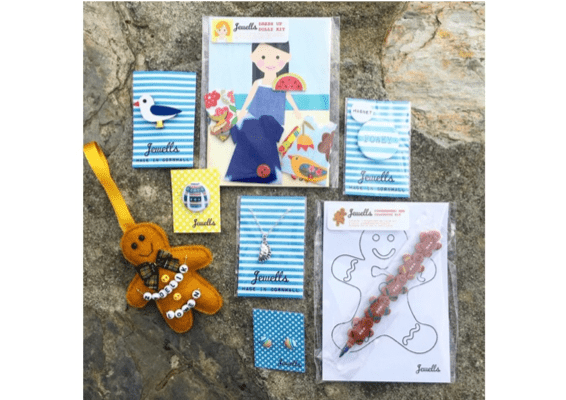 Practical pointers for parents
Parking at The Old Station Master's House Your private parking space is right outside the property and it's easily accessible – no need to negotiate the narrow Cornish streets!
Baby and toddler facilities Hooray for travelling light! Number 5 has all the baby kit you'll need, so be sure to check the facilities before you pack everything but the kitchen sink.
Food shopping in Fowey In keeping with the quiet charm of the place and in a bid to support Fowey's independent shops, there's no big supermarket in town, but if you do want to plan ahead, online grocery suppliers do deliver to the door. You'll also receive a welcome hamper of delicious Cornish goodies too – so that covers some of your basics.
What to eat and where to eat it in Fowey for families
Eating in – Essential fodder whilst in Cornwall is a proper Cornish pasty. Grab yours at the Quay Bakery or Kittows Deli and of course, it's not a seaside holiday if you don't indulge in takeaway fish and chips too; Havener's is heavenly.
And eating out – Most restaurants in Fowey are family-friendly and there's hearty pub grub at every turn. There are hipster pizza places (Bufala), fresh fish restaurants to give kids a real taste of the sea (Sam's) or you could think about locally-recommended Indian restaurant Sunny Spice – there's something for everyone, from scampi and chips to the most delicious chicken korma in town (and an impressive stack of poppadum's besides).
Family activities and day trips
For water babies Hire a boat on the river, or, if you can bear to be dragged away from Fowey, head downriver to Golant for a go at kayaking. It's your perfect opportunity to do some I-Spy-style spotting; in this idyllic natural environment, you'll see some species you haven't ticked off before, let alone the kids.
For woodland walks Kids and adults alike will love the adventure that is The Hall Walk, through the wonderful woodlands just over the river. Start this adventure on the Bodinnick ferry, just a stone's throw from Number Five's front door.
Two key summer weeks are still available: 13-20 July and 24-31 August.